Phil B - Mashups & Mixes
Phil B - Guest DJ on PROUD FM Toronto Canada - 15th October 2021

Am very excited to be invited to provide a two hour mashups set for 103.9 PROUD FM Toronto Canada. Friday October 15th 4PM-6PM EDT (Canada) / 9PM-11PM BST (UK).

Listen live at proudfm.com
---
Phil B Mashups Radio Mix Show on Dance FM - 16th September 2021

Listen again to the latest Phil B Mashups radio mix show as played on Dance FM on Thursday 16th September. Original artists featured include Ed Sheeran, The Weeknd, Gnarls Barkley, Nirvana and Primal Scream.
Full tracklistings and more information

Listen via MixCloud
---
Here are my two most recent mashups for you,
Doctorin' the Parklife & Donald Where's Your Wellerman?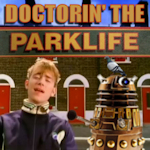 Parklife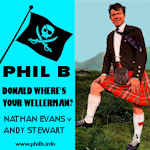 Wellerman?


😊Thank you so much everyone for all the amazing feedback on my recent mashup releases! Read more in the Latest Updates section.

---



















All my mashups and mixes are available to download as MP3s including the extended versions (higher bitrate versions are available on request for club use or radio airplay). Please click on the links on the left or the thumbnails above.
Thank you for visiting www.philb.info
---