Phil B - Mashups & Mixes
Phil B Mashups monthly radio mix show on Dance FM
The next show will be a Summer Special on Thursday 5th August at 7:30PM on Dance FM. Bringing you an hour of feel-good summer mashups ready for your holidays at home and staycations!



Listen live at www.dancefmradio.co.uk or www.radio-uk.co.uk/dance-fm.

If you missed it, here is another chance to hear the latest Phil B Mashups radio mix show as played on Dance FM on Thursday 8th July.
An hour of new and classic mashups in the mix, featuring something special to mark 30 years since the release of the iconic Metallica Black Album.
Full tracklistings and more information

Listen via MixCloud
---
Here are my two most recent mashups for you,
Doctorin' the Parklife & Donald Where's Your Wellerman?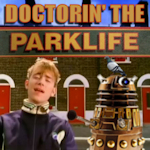 Parklife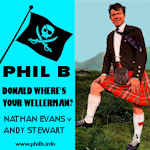 Wellerman?


😊Thank you so much everyone for all the amazing feedback on my recent mashup releases! Read more in the Latest Updates section.

---



















All my mashups and mixes are available to download as MP3s including the extended versions (higher bitrate versions are available on request for club use or radio airplay). Please click on the links on the left or the thumbnails above.
Thank you for visiting www.philb.info
---