Phil B - Mashups, Bootlegs & Mixes
Here is the super-catchy Nathan Evans Wellerman sea shanty remix mashed-up with Donald Where's Your Troosers.
Oh no, what have I done? This will be stuck in my head FOREVER!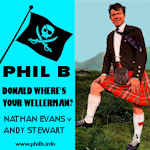 Donald Where's Your Wellerman?

Thank you so much for all your amazing feedback from these two new mashups released in late 2020 after my long break from the scene.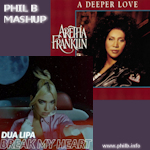 Deeper Mashup
Turbo Suitcase

I am proud to say that Deeper Mashup is currently #1 on the Bootie Mashup Monthly Top 10 and both tracks are continuing to receive brilliant radio airplay.



All my mashups and mixes are available to download as MP3s including the extended versions (higher bitrate versions are available on request for club use or radio airplay). Please click on the links on the left or the thumbnails above.
Thank you for visiting www.philb.info