Phil B Mashups - Weekend of 23rd June 2023
#PhilBMashups Radio Show 25 "No Good, Start The Dance"
A load of nice trance mashups and versions of two of my favourite songs - No Good (Start the Dance) & Titanium in the first half hour. In the second half hour some more surprises including tracks from original artists Whitney Houston, Nirvana, Emili Sande and Red Hot Chilli Peppers.

* XPR1 - Friday June 23rd 8PM (WEST / BST), The Canary Islands, Spain
* Decadance UK - Friday night / Saturday morning 3AM, Brighton & Bristol, UK
* West Coast Radio - Saturday June 24th 6PM & 11PM (NZST), Aukland, New Zealand
* 562 Live Radio - Saturday June 24th 8PM (PST), California, USA
* NonStopPlay.com - Sunday June 25th 7PM (BST), UK & Ireland
* MPB Radio 1 Dance - Sunday June 25th 7PM (BST), Galway, Ireland
* Studio Sounds Radio - Sunday June 25th 8PM (CEST), Dusseldorf, Germany
* In2Beats 106.5FM - dates & times vary, Bedford, UK

Tweet me now @PhilBMashups to let me know where you have been listening and if you would like a request or shout out on a future show.
| | | | |
| --- | --- | --- | --- |
| # | Title | Artist | Timing |
| 1 | U Got 2 Know x At Night (Freejak v Capella v Shakedown) | G Fire | 00:00 |
| 2 | No Good (Lucas N. Bootleg) | The Prodigy | 03:11 |
| 3 | Titanium Feat. Sia (BLN Flip) MASTER | David Guetta | 06:32 |
| 4 | Miracle In The Night (Calvin Harris & Ellie Goulding v Jam & Spoon) | Dave Bolton | 10:43 |
| 5 | Borai & Denham Audio - Make Me (Big Ang's Rave) v Strike - U Sure Do | Phil B | 12:35 |
| 6 | 0800 HEAVEN | Nathan Dawe, Joel Corry, Ella Henderson | 14:51 |
| 7 | Put Em' High (Theresa v Freind Within) | Discosid | 17:51 |
| 8 | Inferno | Schak Ft Scorccio | 19:54 |
| 9 | Dutch Force v Soulsearcher - I Can't Get Enough of Deadline | James Black | 21:58 |
| 10 | Voodoo Diamonds (Rihanna v Gorgon City x Matt Guy) | Dave Bolton | 27:27 |
| 11 | Can't Stop (Franz Colmer Remix) (DJ OneF Edit) | Red Hot Chili Peppers | 30:17 |
| 12 | 7 Creeps Nation Army (White Stripes v Twisterz & DBL) | Jean Luc | 31:55 |
| 13 | Come Get Ready (Nirvana v 2 Unlimited) | iWillBattle | 34:17 |
| 14 | Travis Scott v Example - Goosebumps Changed The Way You Kissed Me | DJs From Mars | 38:35 |
| 15 | If You Really Higher Love Me (David Guetta & MistaJam v Whitney Houston) | BNM Bootleg | 41:36 |
| 16 | Everybody's Free x Baby Don't Hurt Me (Rozalla x David Guetta, Anne-Marie & Coi Leray) | G Fire | 44:34 |
| 17 | Needin' U Next To Me (Emeli Sande v David Morales v Mistrix) | Dave Bolton | 46:44 |
| 18 | By The Way Hold Me Closer (Red Hot Chilli Peppers v Elton John) | B-Fix Mashup | 50:36 |
| 19 | Born Slippy Flowers (Miley Cyrus v Underworld) | DJ Firth | 53:58 |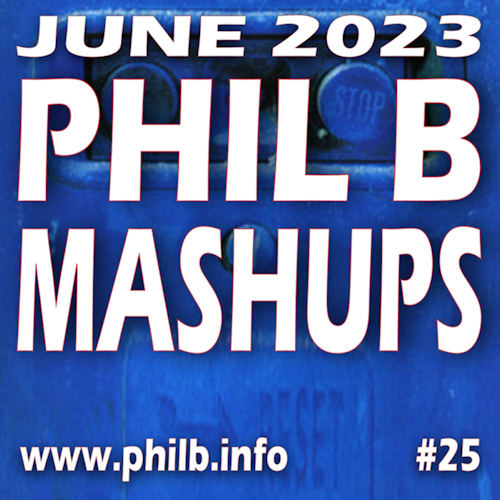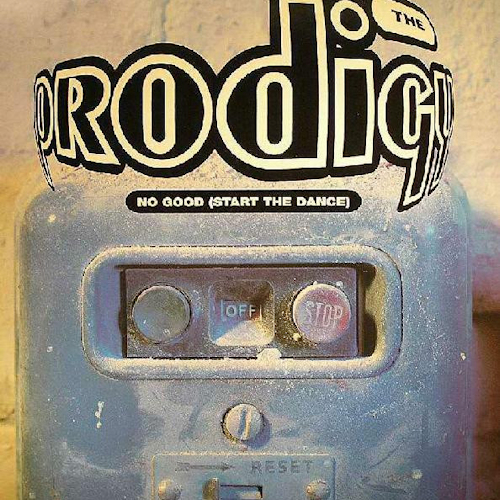 Listen via MixCloud


Forward to the next Phil B radio show

Back to the previous Phil B radio show

More Phil B radio shows
---